With the decade coming to close, Wendy Day shares a list of some of the best, most instructive, business – and music business – books to come out of the past ten years.
—-
Guest post at Hypebot.com by Wendy Day, Founder of Rap Coalition, PowerMoves, Artist-Centric, and SlavesNoMore
I read a lot. When I'm not slammed with work, I tend to read a book a week. Being a knowledge junkie, my taste is mostly non-fiction, with most tending to be business-oriented — every now and again, music-business-oriented. With the music industry changing at a more rapid pace than ever, and artists expected to take on more responsibilities around their own business, it's crucial to stay on top of the latest developments, and reading regularly is the best way to do that. By reading these books, I've been able to keep on top of all the latest business trends and apply them to my businesses and the artists I work with. So now, I'd like to pass along to you, in no particular order, my list of the top books that have helped me excel this decade:
Zero to One, by Peter Thiel (2014) — Written by the venture capitalist and co-founder of PayPal, Zero to One strategizes on how to build a unique company — ideally a singular business based on something new, as opposed to competing with what's already in the marketplace. The book started as a compilation of notes from Thiel's class that he taught at Stanford University.
The Laws of Human Nature, by Robert Greene (2018) — One of my favorite books is The 48 Laws of Power (1998), and Greene's newest tome doesn't disappoint. It's an organized explanation of human behavior. Where The 48 Laws taught me how to defend myself against the sharks out there in the world, The Laws of Human Nature explains why people do what they do.
Hustle, by Neil Patel (2016) — Patel is my #1 choice for learning current marketing skills and digital advertising. He fits more into 10 minutes of teaching than most others do in an hour. Hustle offers insight about breaking out of the 9 to 5 rat race and doing what you love, increasing your confidence to control your own destiny.
Tools of Titans, by Tim Ferris (2016) — This book's subtitle — "The Tactics, Routines, and Habits of Billionaires, Icons, and World-Class Performers" — explains the exact point of the book. Ferris shares advice that he's extracted from the successful people he's interviewed on his podcast, "The Tim Ferriss Show." It's a great compilation of helpful advice for anyone who would rather learn from others' experiences. Success leaves clues.
Money: Master the Game, by Tony Robbins(2014) — Self-help guru Robbins shares helpful advice and tactics about making money. He breaks it down into seven steps for financial freedom.
Fame, by Justine Bateman (2019) — Family Ties alumna Bateman shares her thoughts on the insanity of fame and how it has affected her life. This is the most realistic look you can get into being famous and all that goes along with it, both positive and negative.
Blockbusters, by Anita Elberse (2013) — Professor Elberse teaches Business at Harvard University. In that role, she's analyzed what makes one pop music artist or major film release successful over another similar one. This book reveals her findings: that blockbusters drive success at record labels and film studios, making up the bulk of income for these companies and financially funding all other smaller releases.
Rockonomics, by Alan Krueger(2019) — A professor of Economics at Princeton University, Krueger committed suicide nine months before the publication of this book. He wrote about how similar the American job market is to a "superstar," with a winner-take-all mentality. This is very similar to the music industry, where a small number of performers do extremely well while other musicians struggle to make a living.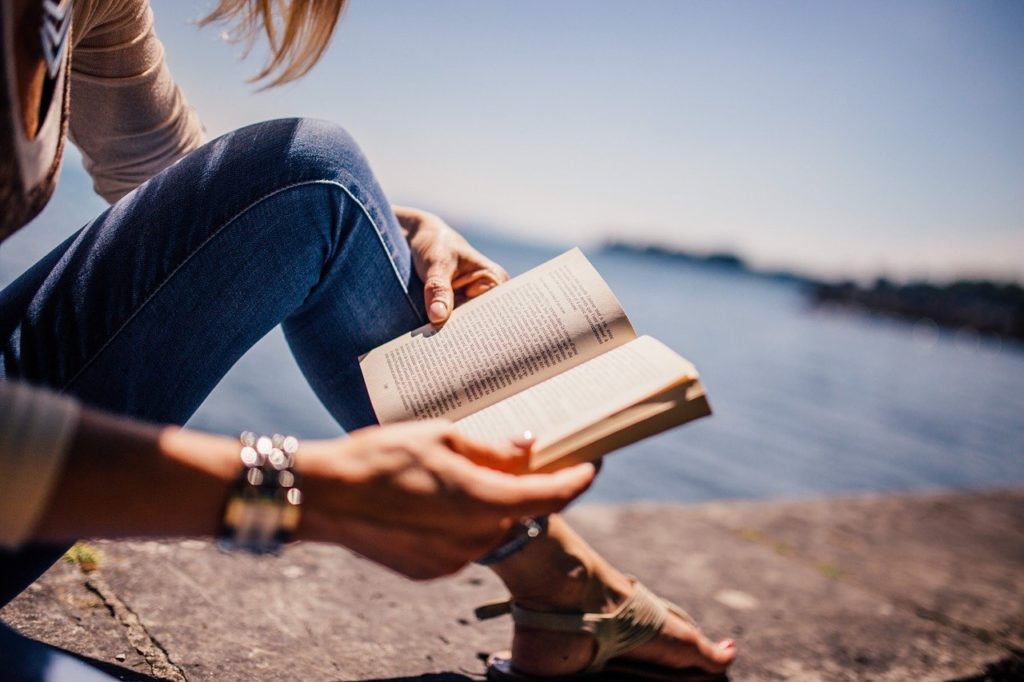 I Will Teach You to Be Rich, by Ramit Sethi(2010) — This book was a best-selling example of a marketing funnel. Sethi had a blog of the same name and gave away portions of this book for free to bring people into his brand and upsell them on larger ticket items such as courses and individual coaching. He professes to have taught hundreds of thousands of people how to manage their finances in six weeks and to earn residual income to create better lives. He is an excellent example of the self-branding necessary to build a substantial sales funnel that teaches neophytes while building a reputation as an authority on building wealth. He both teaches it and is a great example of it.
It's All in Your Head, Get Out of the Way, by Russ (2019) — Platinum, independent rap artist Russ enlightens readers about how he mentally achieved his meteoric rise to success. He offers great lessons about believing in yourself and achieving your dreams, no matter what they are.
How Music Got Free, by Stephen Witt(2015) — If you ever wondered how Napster, Kazaa, and LimeWire got the hottest new music weeks before the major record labels officially released it, look no further. This is a must-read for anyone wanting to understand how we got where we are in today's music business. It also fully explains the history of digital music and the MP3.
Blue Ocean Shift, by Renée Mauborgne and W. Chan Kim (2017) — Keeping in the same vein of other business books with buzzworthy names, Blue Ocean Shift coins a business term that symbolizes the creation of a company with no competition because it's in a new market space or creating brand new, unique demand. Blue oceans symbolize unexplored new market areas, according to these professors at INSEAD business schools.
The Attention Merchants, by Tim Wu (2016) — This is a history of advertising and propaganda. But in the light of social media today and the value placed on influencers, this book is a necessary read and picks up where 2006's Influence by Robert Cialdini left off. In that book, Dr. Cialdini broke down influence into six universal principles and explained how to utilize them to become a skilled persuader. He also explained how to defend yourself against dishonest attempts at influence. In the era of social media, these skills are crucial to master, and The Attention Merchants carries them forward into this decade.
Debt Millionaire, by George Antone (2016) — This book is a precursor to a course and a website called Fynanc, created by Antone to help people go from a consumer mind-state to a lender's position of thinking like a banker. Interested in helping create millionaires who want to do good in the world, Antone mentors and teaches people to invest with an eye on beating inflation, taxes, and the S&P 500's rate of return. I believe he's succeeding at it.
Stand Out: How to Find Your Breakthrough Idea and Build a Following Around It, by Dorie Clark (2015) — A relatively quick read, Clark explains how to find an idea that people will gravitate toward and turn it into success. It's a career-management strategy manual for becoming a thought leader in the 21st century. I discovered Clark through her insightful column at Forbes Magazine and her monthly newsletters. I especially appreciate her easy-to-understand thought process and self-marketing tips.
It's also important not to forget where we came from, and so I've also included a few outstanding books from previous decades that I still re-read once a year:
The Success Principles, by Jack Canfield(2004) — Canfield offers 67 principles that can be applied to build success for any project, company, book, person, etc. As part of The Secret, and as a co-author of Chicken Soup for the Soul, he knows a thing or two about success.
The Power of Focus, by Jack Canfield(2000) — Although many books exist about how to focus to increase your chances of success, I believe this is the best one. Even though it is two decades old, I still read it every year to boost my focus and sharpen my resolve for accomplishment and success. It works for me, as I'm able to renew laser-like focus and find renewed energy within myself.
Good to Great, by Jim Collins (2001) — This is the seminal follow-up to his book, Built to Last. It discusses how some companies have transcended good to become great companies and also teaches leaders to build a company based on great people to get you where you're going. Great people who believe a common and challenging vision build great companies. I re-read this book annually to sharpen my leadership skills and remind myself to trust my team while setting big, hairy, audacious goals.
Thanks in part to these business books, I was able to achieve the most successful decade of my career thus far in the 2010s. I hope they will teach you something new, inspire you to make a big move, or otherwise improve your business skills so the 2020s can be just as big for you. Enjoy and happy reading!